Votan. What year did u grad from Alma. Im a 78 grad
And Frost was fired this morning. Evidently it was worth paying the extra $7.5 million to get rid of him three weeks early.
I believe I'd have kept him 3 more weeks for that kind of money. Not sure what advantage they get by doing it now vs then. Heck, announce it now and do it then. Tell everyone why. Who besides Frost would complain? Heck, even he might keep quiet about it.
Agree but have to assume NE has already decided on a coach to hire, & they risk losing him by waiting. Otherwise, don't understand the logic of pulling the trigger this early in the season for an interim coach.
A friend just texted me that one scribe had Sam on the list of candidates. I just laughed, told him Sam had his dream job. I figure the Cornhuskers are going to have to go with a fairly high profile coordinator. I don't see any sure fire coaches rushing to put out that dumpster fire. But on the other hand it would not surprise me to see Harsin jump out of the SEC.
They've already named an interim coach. And there's nobody out there to hire now other than Urban Blight, who wants nothing to do with that dumpster fire. Nobody is going to let Nebraska talk to their HC or coordinators now anyway.
I think basically they don't want to give Frost three more weeks, or nine more, to run the program further into the ground and alienate the fan base.
I would think some type of negotiated settlement, but see no reason Frost would negotiate.
A lot of money for Nebraska.
Can't imagine getting excited about coaching NE, even with the offer of big $. Even Big10 is regretting the addition of NE. They had their heyday under Osborne, but that was 25+ yrs ago. Still upset with NE for their jet's departure of NWA in January '04 without HDN.
I just talked to my friend in Omaha who said there's no indication of any negotiated settlement. He said NU has a history of paying ridiculous buyouts after bad hires.
Just seems like Alberts panicked. Seems stupid to pay another $7.5 million to fire him now vs Oct 1st. That's real money you could use for your next coach. As you said they aren't going to get anyone to talk to them now anyway.
Rumor has it Chad Morris is available for the Nebraska opening.
LOL
I think I might have to slip over to a Nebraska forum and see if I can start a good Gruden rumor… those use to be entertaining back in the day… something like Gruden was seen at a restaurant just outside Omaha wearing a corn cob tie.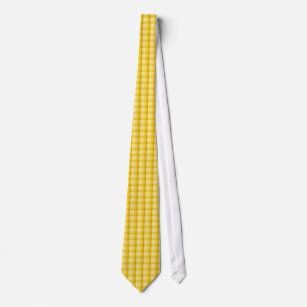 LOL

I've thought a lot about Nebraska recently.

For all the talk about the additional $7.5 million, what's the damage of another three weeks keeping Frost in the job? You can't put a price on the constant negative press the program has received or the continued erosion of enthusiasm under Frost. It gives Nebraska first negotiations in the coaching market this year.

Nebraska reminds me of Tennessee, with an inflated opinion of its hierarchy based on two-decade-old results. Nebraska made its name by beating up on the Big 8 and has been in a slow decline for most of the years since that conference grew into the Big 12. It will never be able to play that type of schedule again and has shown it is probably not going to be a heavyweight against the harder competition in the Big Ten. It can be a good program, but I have a hard time seeing it being one of the elites again.

Anyone who lists Pittman as a candidate at Nebraska shows they have zero feel for him. He is not leaving Arkansas unless he is forced out. There is no doubt in my mind that he plans for this to be his final job.

I'm sure the money people in Omaha and Lincoln have been screaming, and wouldn't be surprised if one of them wrote the check for the buyout himself. Matt is right that they expect to get back to the Devaney-Osborne glory days and will not be satisfied until they do.

I was just telling my wife the same thing. Sam is happy here & has made a big deal of this being his last job. What's more, he's succeeding & right now we're the better program.

Nebraska is a lot like Arkansas in many ways. It's the only game in a one game state. It has a small population & a small natural recruiting base. It recruited very well outside NE back in the day & benefitted from the "winning begets winning" psychology of recruiting top players. And way back before the rule changed to prevent it, they awarded "scholarships" to "walk on" players from the state.

But now that their program has fallen, it's very hard to climb out of the hole. Like us, they don't have the resources of a Texas, Ohio St, So. Cal, Mich, etc to easily bounce back. We've had a hard time of it. We got lucky with the perfect hire when we got Sam. They'll need similar luck to become a highly respected program agains.

Funny thing, though, Frost looked like a very good hire at the time—much like Bielema looked at the time. Turns out Frost was worse than Bielema & only a bit better than Chad Morris.

Nebraska is done. Anybody from our staff that would even consider them would be making a huge mistake, imo.

I bet the Big 10 would love to trade Nebraska for Mizzou. While I would love to ship Mizzou north…
Nebraska is done.

I'm kinda glad Misery is our permanent rival for the next couple of years. We should win every game against them. In fact, our record against them should be much better than it is. They're lucky they joined the SEC when were most down. But now that we're back on the upswing, our program should continue to be better than them for a while.

/**/