Its just part of things that will happen because of bad coaching.
Man, recruiting has full blown tanked. We all see where this is going, wish he would've worked out.
I'm doubting the sun will come up tomorrow morning.
Well, looks like our new D-Line coach's ties to Memphis haven't really panned out. Though, I assume losing has more to do with this than him. Pretty disappointing.
Take a look at our 2020 commitments and offers.
We have zero Offensive Linemen which is probably our biggest need.
All the while there are two instate O-Linemen headed to SEC-West schools not named Arkansas.
Recruiting is extremely difficult as the losses on the field pile up.
Go Hogs!
It'll be up, just blocked by clouds…
Imagine if people stopped caring about recruiting.
Not saying it's not a challenge right now. Just saying no one knows how this will play out.
But to say Morris is history and won't work out is premature. A couple of wins at the end would give a boost.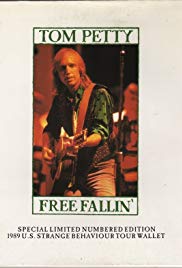 I like Petty. Saw him in concert in LR a few months before he passed.

Sad deal… still bummed about his passing

/**/