I've been told to watch CSPAN at 8 am. I'm a little nervous.
About??
Maybe they are going broke too…
I don't get C-Span, so let's have a report.
Congressmen Wommack promises to send me the video. He celebrated my career at Hawgs Illustrated. Humbling to be entered into Congressional Record. I've known Steve for a long time dating back to my time when we lived in Rogers and he was doing sideline broadcasts of Mountie football when my daughters were in high school.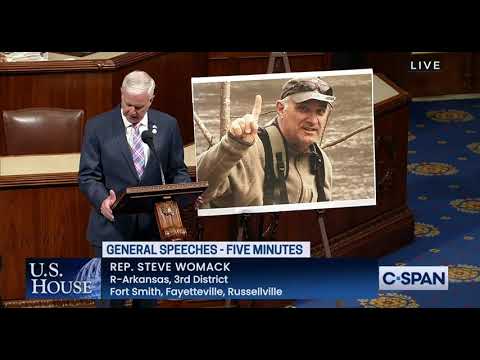 Richard knows a class act when he sees one. Congratulations Clay!
That's a big deal, Clay. What an honor. Congratulations.
And Jean Ann gets a shout out, too! What a wonderful tribute, Clay. So proud to have been a colleague.
Wow Clay…that's awesome! I hope to one day get to shake your hand and thank you in person for all you have done for the State of Arkansas and our Hogs….heck, I would even buy ya a round of golf!!!
Dammit man….I even started tearing up a bit listening to that!!! Great stuff!
"I'm not crying…you're crying…"
Well deserved honor.


I feel duty bound to meet Louis Campbell on the river this afternoon.

That one finger held aloft was me telling Louis how many units were "on" for generation in the Norfork that afternoon.

Very nice. Congratulations.

Caught bunch of fish but no monsters. Serious stuff, this fishing business. Will give them a rest tomorrow.

Congratulations Clay, always feels good to be Appreciated.

Congratulations, Clay! Quite an honor.

/**/