… on the birth of Linnie Grace Jones, she is beautiful.
Congratulations

Woo Hoo - Congrats Matt & Ashley.
Another member to the Hawg Family!
Welcome Linnie Grace.
Congratulations Matt and Ashley. Love that name.
Blessings to you new daughter and family.
Congrats Matt. A new bundle of joy.
Thank you. This has been an interesting time to be in a hospital, with visitors banned. We are looking forward to getting her home this afternoon, as are all her grandparents, aunts and uncles who haven't been able to see her yet.
Here is a picture. I'm still getting used to all the bows.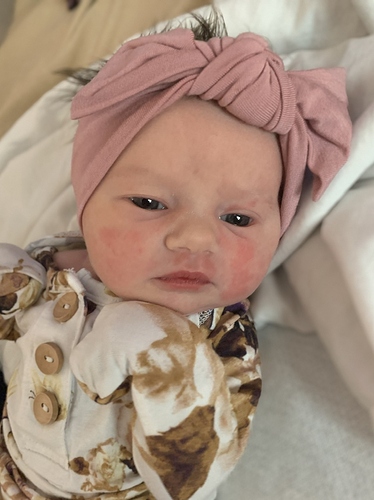 I raised two girls Matt, you have a lot of things to get used too before it's over.
There is nothing like the love between a daddy and a daughter. Nothing…
Congratulations
Joyful news. Congratulations.
She's a real cutie. Congrats to all.
Congratulations!!
Beautiful baby girl!!!
Congratulations to the Jones gang.

Matt has video of Jack seeing Linnie for first time. I watched it over and over because they are so cool.

What a blessing! Congratulations to all!!

This topic was automatically closed after 30 days. New replies are no longer allowed.

/**/