I'd love a shot of that field after the win!
There is a good double-page spread of the field rush inside the magazine. I'll post the cover once Clay tells me it is OK.
I'll speculate Sam hugging Hunter after the game….
Probably something about volleyball. No big stories this week

. (No disrespect intended to the volleyball team)
Volleyball did have a 3-0 week at a tournament in Tulsa…
Apparently Volleyball is not to be viewed with the possible exception of a bootleg copy of someone's phone video. Not clear on why the SECN has not carried the games, or at least there replays on demand.
I looked at the volleyball schedule online and none of them are listed for any kind of streaming. Even the road SEC matches at Knoxville and the defending NC, Kentucky.
The magazine is online now. You can see it at this link.
Big Dalton whuppin' that boy!
Can non-subscribers buy a physical copy of that?
That cover will be framed and hung in my upstairs Hog Heaven.
There should be a few copies for sale at our office. Call 800-757-6277.
Jeff, that's my conclusion, too. I am unclear on what has happened. For example, the Montana State tournament was streamed by a national volleyball association group with a replay bootlegged on YouTube. A game after that was played only as a SECN On Demand replay. I did not see any of the Tulsa tournament streamed. Perhaps it's a money issue.
I wouldn't have expected to see the Tulsa tournament streamed. TU isn't set up for that and SECN wouldn't have the rights if they were. But SEC matches should be different. They had Florida volleyball on the other night. I know it's not a Barnhill issue because they show gymnastics from there.
That is one great cover! Have keep that one!
@redpig the volleyball match Friday night at NC State will be streamed on ACCN Xtra. But not so for Thursday's match at Georgia Tech. However, according to the SEC website all but four of our conference matches will be streamed. All four are at Barnhill.
Is "well done" a pun on how you might cook a steer? If so, well done and a swell pun.
I don't think Bevo would be fit to eat. Low grade dog food maybe. Or buzzard chow.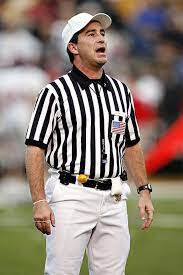 Holding, No. 78, Arkansas

/**/