What is our connection to these Australian dinosaur has beens?
So would "Welcome to the Jungle," I think. To me, it just hits harder than "For Those About to Rock." Just my opinion. I am obviously in the minority here. Everybody seems to be ok with "breakfast with the Razorbacks" at 11AM, but I frickin hate that game time…and for 4 straight weeks…ridiculous for a ranked team! I honestly can't believe that so many here are ok with Homecoming at 11AM…especially after being on the road for 3 straight weeks. Don't any of you want to tailgate all day anymore? Have we sucked for so long, that It's suddenly ok to still be an afterthought, even when we're good? Frankly, it pisses me off, and I don't care whether they play AC/DC or GnR, we are being disrespected by having to play in the morning. Fayetteville could be electric at night! So many good ideas here for atmosphere, but also so many people here that are fine with the status quo. I'm 49, and sometimes I still feel too young for this board. I guarantee Sam has both AC/DC and GnR on his jukebox and would love a few night games. Rant over.
I have no idea what you are talking about. I love both AC/DC and GnR, and I think either band's songs could give us a lift if we weren't having to play in the morning every damn week.
I'm with ya on the morning game crap. I just wonder what our 18-22 year old warriors think about running out onto the field to these ancient anthems. A lot of music has come down the pike since 1975. It is completely subjective of course, but I doubt that many, if any, of our players give a rat's behind about AC DC.
By the way, VTech's version of the incessant Jon Gruden to Tennessee rumors (which right now he's too radioactive for even them to hire) is the rumor that Metallica will someday play Enter Sandman live for the team entrance at Lane Stadium.
Eagle, I doubt VT's players are into Metallica either. But they are into 66,000 people going nuts.
I'm likely in the minority. The only things I want to hear on game day are the band, the crowd, the cheerleaders, and occasionally the PA announcer.
For me, canned music or video adds nothing, at best, to the atmosphere. Usually they feel like an unwanted intrusion.
I can't think of another school that actively involves its crowd in the the pregame like Arkansas does. We literally ask the team to come out, and they come running through the A in response. That first Hog Call sets the tone for the rest of day.
I feel sorry for schools that don't have any traditions worth holding on to, or casually discard them in favor of something with 'higher production values'.
I don't think it's so much about the players, but rather getting the fans lathered up. In other words, making DWRRS an intimidating place for opponents to play the Razorbacks.
The problem with that song, as well as others mentioned:
Thunderstruck
Shoot to Thrill
Back in Black
You Shook Me All Night Long
Is that they've all been used by someone else - ESPECIALLY Welcome to the Jungle. I remember on a trip to the Texas Rangers ballpark in the late 90's hearing that before a game.
For a song like this to work, it has to be "ours"…not someone else's. Va Tech "owns" Enter Sandman. As much as I love to see and hear their entrance, it's sad to see some other time try to co-opt it on their own entrance. I don't want us to copy someone else's entrance. There is no other Razorback; we need to have a song of our own as well.
I have always though this song would be a good option. Not as well known as the others that have been mentioned, but it does have the build up similar to Enter Sandman. The fight song would start at the time the vocals start.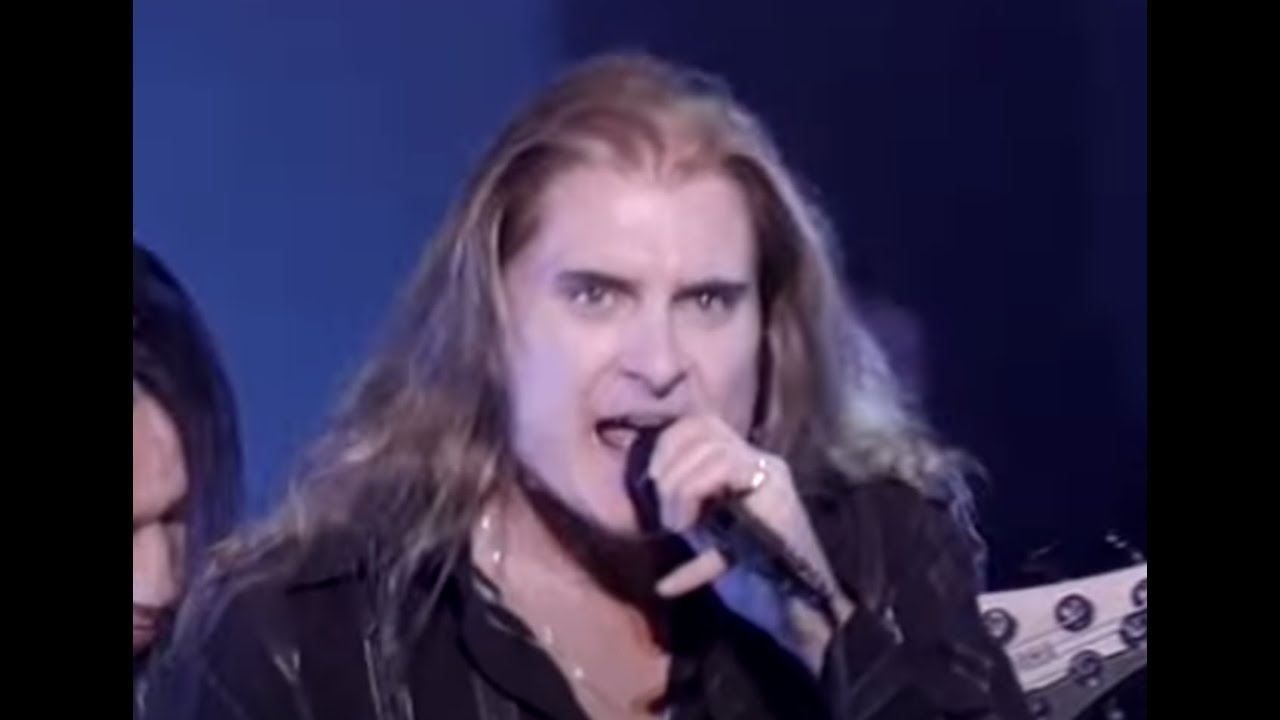 VTech only owns half of Enter Sandman. Mariano Rivera owns the other half.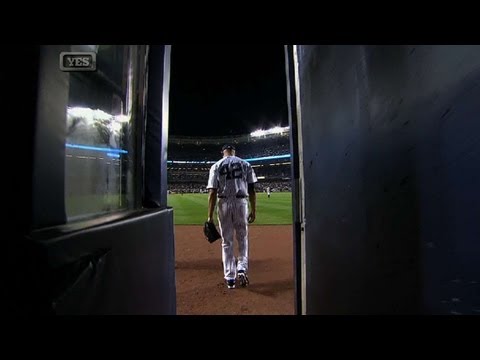 When Mo jogged in from the bullpen that night in 2013, they played Bob Sheppard announcing him. Bob had retired six years before that night, and died in 2010. But they continued to play the recordings of Shep announcing Rivera and Derek Jeter until they both retired. Imagine playing Larry Shank's version of Take Me Out to the Ballgame at Baum now.
Good link, I like that driving crescendo also.
Extremely disappointed in your selection, Dudley.
Song wouldn't be bad if every High School and many colleges around the country weren't already using it.
That's perhaps the only song more tired and overused than "Welcome to the Jungle".
I don't change my mind easily and I also don't tell others what to like.
I've been on it since 2003 when it came out.
Not bad…would need to start it at the drum note at 1:38…the part before that is too slow and drawn out…then stop at 2:45…
Yeah that's not bad. Alter Bridge's Coeur d ' Alene has a nice build up leading into an explosion of chaos also. But it's about a place in Idaho. Always loved Enter Sandman, but as others have pointed out, that has been done and I would never want to copycat.
Like whatever you want - but it's too late for us to use it. As I said before, I love hundreds of songs that would be terrible choices (for various reasons) as a song for Arkansas to adopt as a "coming out" song in 2021. If we'd adopted that song 18 years ago…that would be different.
But we didn't…now it's just a cliché…a "copy cat" move…to play it at a college sports event.
I didn't endorse it.
I simply like it.
Whatever Arkansas plays is fine with me.
As the least smartest man in the room, even if it is a empty one, I'll let those that believe they are take the lead omnthis and put on my headphones and listen to my own stuff.
I love the bass line in that song. Definitely needs to be Dudley's walkup song at fantasy camp. Would also work well for the Wheat Shockers, if they ever resurrect their football program.