Will be interesting to see how it goes.
So an OC on the verge of having his best offense with anticipated majors head job offers to follow bails out to a much lower tier school OC position? If any of this is true, there is a major problem for Briles and/or Arkansas.
Never mind. I finally realized it is the father of our OC, not our OC. My bad.
I came across this today…
[https://twitter.com/KySportsRadio/status/1496990221858189321?s=20&t=V0BU_AlCu-YqbUZkOLDY6w](https://Loggains Up for UK OC)
NOTE: to post a link to a Tweet, look below the Tweet for the Share icon (up arrow shown in circle)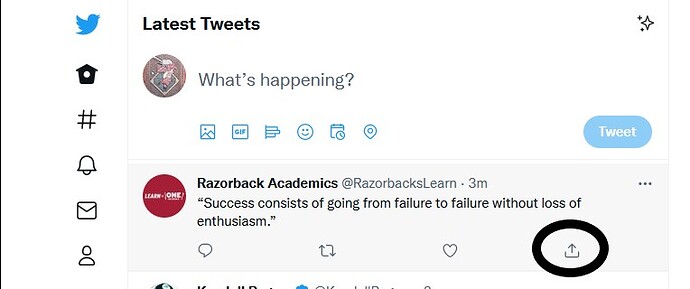 Click on that and select Copy link to Tweet.
That would not be good considering all the great TE we've got coming in.
Art Briles is Kendal's dad. Kendal not leaving Arkansas.
Clay you think we lose Dowell?
It appears he's one of four serious candidates. No one saying he is the candidate. So I don't know.
Looks like he will be staying …. They hired someone else…
I thought the same thing when I first read this.
Thanks. I don't feel so lonely anymore.

Maybe y'all should just feel lonely together.

Didn't even get to take an employee ID picture.

This topic was automatically closed after 30 days. New replies are no longer allowed.

/**/