Might as well repeat April 4, 1994.
This is the one I want to see, I know Muss will be really amped for this one
Cant wait for da experts to grovel all over Coach K and Duke.
Duke got the calls against TT. One can only imagine what they will do to the hogs.
Both teams will have to dig deep after such a hard-fought game. It will be about who can replicate the same intensity they had tonight. We have to limit turnovers and get to the free throw line a lot more than we did tonight
You can bet that's coming.
Duke is a finesse team like Gonzaga. Arkansas can bully the Blue Devils. Be physical. Attack the rim. Hopefully refs will call game relatively equally.
The refs will decide the game by the way they blow the whistle on Duke's end of the floor and swallow it on the hogs end! That's my thought.
Thought they would do that tonight…
Still dancing…
This is the best matchup for the Hogs. I didn't want Tech.
Everyone is already crying over the officiating two days before the game.
The officials aren't going to decide the game, nor do they want to. It will be decided by the athlete's on the court. Duke will get their share of calls and so will we, just like we did tonight vs the number 1 overall seed, whom everyone also thought the officials would protect.
So please quit acting like we are already beaten and have no shot. I love this team and their heart. If we lose, so be it, but we will go down fighting.
Hogs 37% chance of winning against Duke says Kenpom
Just noticed KenPom is predicting a L with the famous 76-72 score. . . ironic
Would like to see more of that Saturday than we saw tonight.
Just bring that defense men. All will work out.
And what did those smart guys say about Gonzaga, NMS, and Vermont?
I'm more worried about Dook than i was the zags! Part of that must be just bc its Duke. Seth Davis said in postgame that Duke's gotta be happy bc this is a better matchup for them. Hope Muss heard it.
17% chance to beat Gonzaga . . . .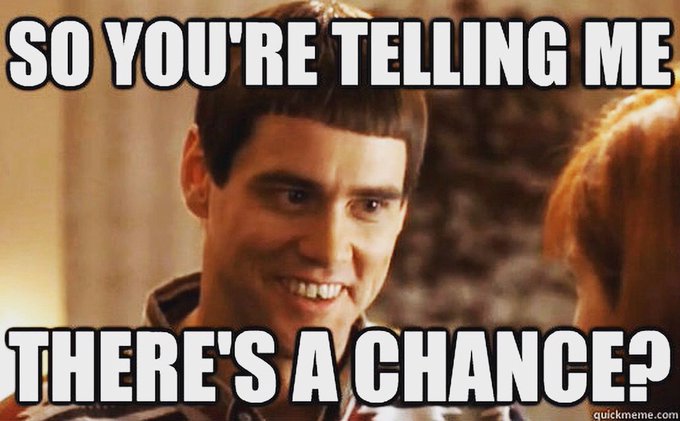 I guarantee Muss heard it.

History does repeat itself. Hogs win 76-72

Could be the best game of the tourney. Would not surprise me to see both teams score in the 80's but will go with 76-72.

JD has to start hitting those threes in bunches sometime. Hopefully he will the next 3 games…

New odds from betonline say UH is the favorite to win it all:

2022 NCAA Tournament Odds to Win

Houston 7/2
Duke 4/1
Kansas 5/1
Purdue 11/2
Villanova 7/1
UCLA 9/1
Arkansas 12/1
North Carolina 25/1
Providence 40/1
Iowa State 50/1
Miami 50/1
Saint Peter's 100/1

/**/