Mixed emotions. You always need good big men. I just wish he was a grad transfer. Another 2020 scholarship gone. As they say though, the numbers always work themselves out. That may need to be true if we can sign most of the really good 2020 recruits we are after.
My first thoughts were pretty much the same, especially about the loss of a 2020 scholarship. Hope he turns out to be an absolute stud.
Well, stay tuned.

Arkansas coaches are working really hard to take away Gonzaga title as TRANSFER U
Arkansas Redshirtbacks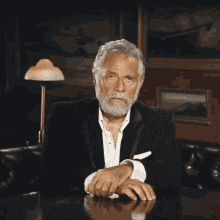 I'll be honest, to me this commitment and Vanover's commitment means we lost out on Williams. I think Williams is the better of the three, or should I say has the most upside.
I am hoping the strategy of recruiting transfers instead of high school seniors, is a carryover from Nevada days and it will be used for class of 2019 because Muss just didn't have enough time to recruit the class of 2019. We will understand the ongoing Muss recruiting strategy better after class of 2020 is put together. On the other hand, why risk having to develop high school players when you can get seasoned veteran transfers who were already developed by another coach and proven themselves at D1 level.
We will see.
Only problem I have with this signing is that we will have a short bench for 2019-20, that could easily dwindle down to 2 players on game day,
Is this about Western Kentucky freshman big Galen Smith?
No. Absolutely not. Wrong.

Which part? Loss of Williams? Or Williams being the better prospect?

I'm just hoping he has a final four program elite strategy within law and using what the NCAA allows better than everyone else.

Wrong that today's addition has anything at all to do with Jaylin Williams,!who has NOT made a decision

I don't believe Bake is saying Williams has made a decision. I believe he is worried that with 2 to 3 big men on the roster, he may decide to go elsewhere. Still think we lead for Williams, but I worry since I keep hearing Oklahoma State every time his name comes up in national media.

Bingo

And now Tolu is also "considering". We are losing 2020 scholarships. Right now, I'd prefer Williams, Robinson, and Moody (and I know we won't get him) than any transfer.

It's interesting and fun to watch develop. I'm sure like most coaches CEM is under the mindset that the "numbers will work themselves out".

Joe could go pro after next year, a player we weren't expecting will transfer out, and I think the writing is on the wall that this week a current big will transfer (thinking Henderson). Unlike CMA I think this coach is ready for unexpected contingencies.

I stand by my statement about Williams and his decision.

Patience.

I think the Ethan Henderson point is potentially the answer. Dudley hinted we may need another big. If so, wish he'd have worked out, but CEM is aggressive in building a roster he wants.

In fact, Jeff Goodman has formally given Arkansas the tag of "The Transfer U".

Or maybe CMA did not anticipate transfers and Muss does.

/**/