What else do we need for a championship level team roster
Good question. And I do not know the answer.
I will just add that I have thought about posting this for months now.
So essentially we are getting the best team money can buy?
As do others, and the way it's been for years I guess!
We need to replace/upgrade Kamani's rebounding and toughness … I'll start a rumor:
Kalib Boone … 6'9" 200lbs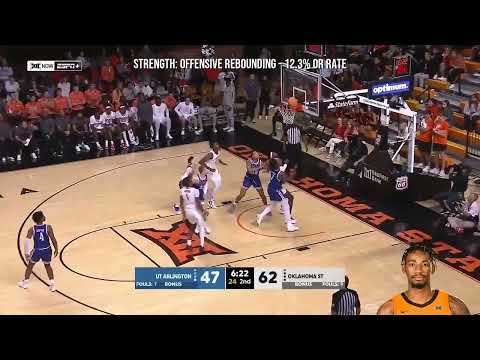 Wax

Not expecting anything to happen in the very near future. Of course, recruiting can change at a drop of a hat, but I think the first sentence will hold true.

Boone apparently committed to UNLV today.

I've been hearing we have something major under the rumbling …. Someone isn't happy and hasn't entered the portal . I've been hearing Oscar's leaving and in 7 days we should have our best addition yet.

Oscar leaving is based off him and cals Rocky relationship and Kentucky entering the Dickerson sweepstakes and being the front runner

Not saying Oscar is the addition for us

BJ Mack's still out there. Have we moved on from him, or him from us? Dunno. We'll see if he visits. The visit was supposed to be April 28-30.

I have the slightest clue but subscribe to the locked on hawgs podcast on YouTube it gives a little more in depth about the situation I'm speaking of

I meant locked on razorbacks

Coach cal flew two days ago to Michigan to see hunter . Hunter is visiting Kentucky for the 2nd time on Monday Hunter states his choice of visiting Kentucky and choosing them is based on Oscar leaving … this is out of
Hunter mouth himself . I haven't been rambling these past few days something is going on nd I

Kansas is supposedly the leader but he has mentioned that if Oscar left he would probably want to go to Kentucky even though his team does not want him to go there at all.

He will go there just because we have to play the little turds.

There is a buzz about Alabama for him. RazorAg may have a better feel fir him.

It's a nil battle between Kentucky and Kansas . Cal didn't want it get out but he's promising hunter the most help team wise , and a nil deal higher than Oscar received this year

We have offered him quite a bit…evidently just does not want to come to Arkansas… Arkansas is not hurting when it comes to money for NIL in Basketball

I don't think muss focus is hunter I think it's Oscar, … what Oscar nil makes is what has kept him in college he's been a late 2nd round pick and nothings changed since last year but him and cals up and down relationship. Hunter isn't waiting for draft combine to make his choice cal isn't waiting on Oscar if hunter is visiting Monday with intents of playin wit out
Oscar.

/**/