Try not to laugh too hard. I dare you.

While I detest A$M, after the melt downs we had (and our board had) in the last 2 games of last year, not sure I feel good about their misery.
Schadenfreude works even better when you've had a similar episode yourself. It's a reminder that it doesn't just happen to us.
After all the trash they talk it's payback.
its wonderful. Football season.
That's as funny as some of the stuff on the longhorn board. The guy on there asking them for 2 tickets to Nichols State game really shocked me. He said since your not going can I get them
Reading that Ag board and those subject threads
Looks like Coach Sumlin goes into the Arkansas game with his back against the wall
He loses to Arkansas he may be gone the Minday after
My vote is to help him move along "little dogie"
He may not make it through this Monday
Unreal. Turned that game off when it was 38-10.
Aggies QB is pretty bad. Stop, or at least slow down, the run and we should win.
If some of those folks on that board posting are rich booster with oilfield money he will be gone tonight
But if not in Jerry's world we could help old Sumlin out with his new job search.
It's funny when it happens to someone else but it stinks when you lay an egg and have 2 of those like that like we did to end last year. Of course that's similar to how we lost last years A&M game.
Only "bad" thing about this is that it allows Texas fans something to be happy about and distract them from their own misery.
TAMU regent Tony Buzbee is on Facebook tonight calling for Sumlin's dismissal. He said whenever the regents take a vote, his vote will be to fire Sumlin.
Sumlin may be gone by morning. Those guys may be having thier phones blowing up from the big boosters. Those guys have deep pockets. The AD may not be safe as well.
What's your thoughts Swine will Sumlin be out by this time tomorrow?
When you have that type of meltdown, the team, coaches, and fanbase quickly turn on one another and adversity in the future reinforces the loss of momentum and losing. We did the same thing in the bowl last year after the meltdown against lowlife Mizzou. This bodes well for the A/M game in a couple of weeks. I can't help but be giddy at that prospect.
I think if they lose to Nicholls State this week he is gone. Unless Tony Buzbee manages to convene an emergency meeting of the regents before then. I mean theoretically they could still go 11-1 but that appears highly unlikely
I'm still thinking it's the Arkansas game
If Arkansas wins he is gone
After all They are getting smug in Aggie land thinking that they are the New Texas and they should be Arkansas 7 - 8 times out of 10
I missed the collapse, but here is a recap: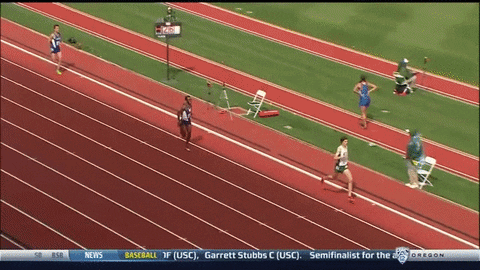 So what is the deal with the Aggie drum major stick (or mace)? I've not seen that before, or I just missed it.

Marty, it's their version of the championship belt. As someone said, it looks like a pimp cane to me.

/**/