Maybe if we'd beaten UGA last week we'd be the 4, but 5 works. We were the 5 last year.
And we're paired with the Rebneck regional. All-SEC super again?
That's been the prediction for weeks.
Does the NCAA just TRY to pair Arkansas with the SEC team that defeated the Hogs during the regular season?
Yes. Paired against OM. I'd rather face them than some SEC teams, but crap. They're 3-2 against us this year. I'll be sick if they eliminate us.
So it could just be our job to see that the meaning of OMAHA is properly upheld.
3-2 at their place and a neutral site.
I like our odds with that at home.
First four supers could all be conference rematches. We'll see if this trend continues.
Hate to say it, but their series win against us was at Baum
We went 2-3 home/neutral.
Hopin' history repeats and their burnt-up pitching won't get them out of their own Regional.
We have to win our regional first to get to the Supers.
when we played OM at home we were still searching for a rotation would be much different with all 3 our guys pitching lights out at home and Omaha on the line.
All-ACC in GTech and UNC. Possible all-SEC if A&M wins the West Virginia regional, which they might. Tennessee and Auburn in the UNC and GT regionals so that could be another all-SEC.
TCU seems to be the last team in the field, which may be a break for us. I guess Cal is the 2 seed at BWS.
According to Ray Tanner, chair of the committee, it was because the top 16 were seeded, not matched.
Yep, saw that. Still could easily have six in-conference supers, five if just the hosts win.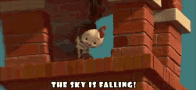 /**/