Those who were elected this year are:
Darren McFadden
Corey Beck
Jon Brittenum
Ralph Kraus
Amanda McCurdy
Ken Turner
Ken Turner was always a favorite of mine. Darren and Cory were great Hogs too. But my favorite is Jon Brittenum. As kids we played a lot of sandlot football. Everyone wanted to be Jon. And typically we had to throw a pass left handed pass mimicking Jon who successfully completed a left handed pass just prior to stepping out of bounds (BTW Jon was right handed).
Jon was probably the biggest of my earliest Hog heroes that included Harry Jones, Bobby Burnett, Bobby Crockett, Loyd Phillips, Ronnie Caveness and Ken Hatfield. There were others…those guys were - literally - larger than life to me at that time. I revered them more than any professional player in any pro sport.
I was thinking about the Hall of Honor just yesterday. I've been volunteering to work at the golf tournament and banquet as part of the weekend celebration for the past several years. I will miss it.
One of my duties is to help pin flowers for the honorees. This is my picture with Nick Schmidt in 2018. I know y'all will be surprised that I always "claim" the baseball inductee as one that I greet.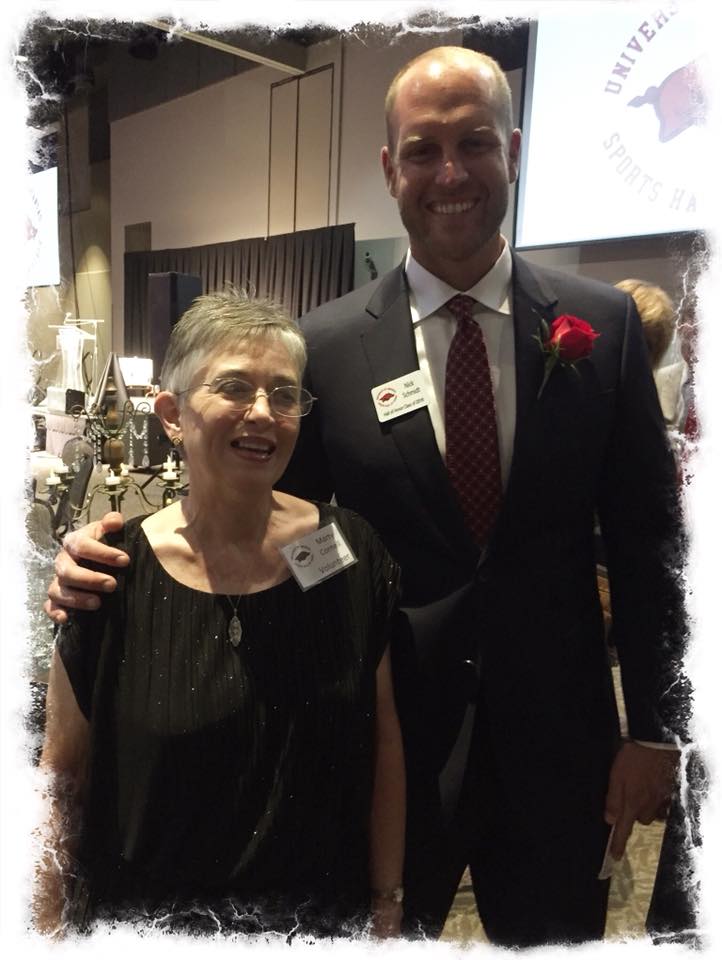 This topic was automatically closed after 30 days. New replies are no longer allowed.

/**/